Abbie Gibbs
Vice President for Institutional Giving
Executive Committee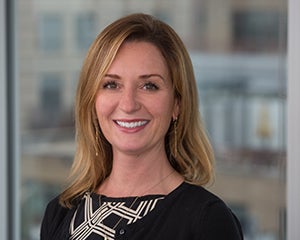 Abbie leads the foundations team and serves on Oceana's Executive Committee.
Abbie brings to Oceana a 20-year track record of securing revenue, building strategic partnerships and achieving growth within national and local organizations including Brookings Institution, the American Red Cross, and the Center for American Progress, where she exceeded a $40 million goal by working with policy directors on topics ranging from energy and the environment, criminal justice, democracy and healthcare.
Abbie then joined the National Parks Foundation to support its Centennial Find Your Park Campaign, co-chaired by First Ladies Laura Bush and Michelle Obama, for America's National Parks, contributing to more than $35 million raised. After this successful campaign, she turned her sights to the local Washington, DC region, joining a well-known healthcare and legal services provider for the lesbian, gay, bisexual, transgender and questioning community, known as Whitman-Walker Health, as the Chief Development Officer.
Abbie grew up on a sustainable cattle ranch in Arkansas and understands first-hand how environmental issues effect all parts of our economy, society and well-being. She has lived in DC for more than 20 years and is an avid animal-lover and beachgoer.